From local Archaeology to Rural Life, and from Contemporary Art to the School of Yesteryear and the Steam Railway, all set in a beautiful region.
Espace Arthur Masson – School of Yesteryear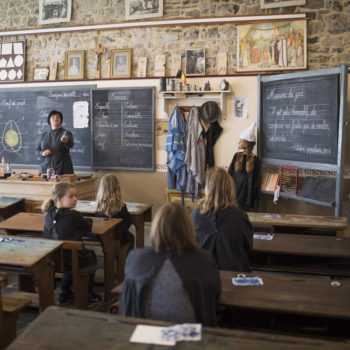 Immerse yourself in a sound and light show about the everyday life in the Belgian Ardenne from the 1930s to the 1960s. Enjoy a unique experience in a School of Yesteryear and taste delicious local products in our cafeteria.
 29, rue Eugène Defraire – 5670 Treignes
 +32(0)60 39 15 00
 info@espacemasson.be
 www.espacemasson.be
 Facebook Page
Viroin Ecomuseum – Castle-Farm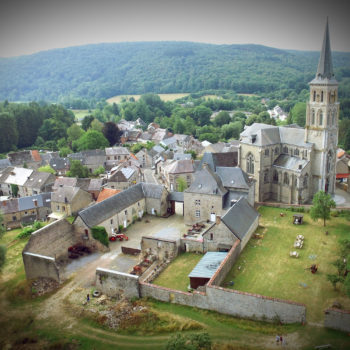 In a magnificent listed castle-farm, the Ecomuseum of Viroin presents rural life and traditional craft trades from the 18th to the 20th century through exhibitions and educational activities.
 63, rue Eugène Defraire – 5670 Treignes
 +32 (0)60 39 96 24
 info@ecomuseeduviroin.be
 www.ecomuseeduviroin.be
 Facebook Page
Malgré-Tout Museum and hunter-gatherer Park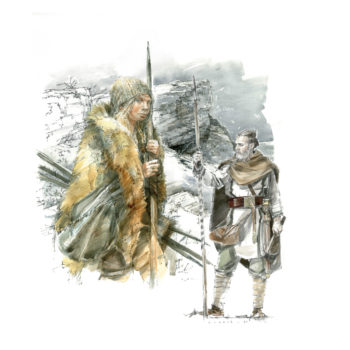 Discover a collection of objects from regional archaeology and the reconstructions of prehistoric dwellings, explore archaeological sites, experience the fire before matches were invented, prehistoric ways of hunting, …
 28, Rue de la Gare – 5670 Treignes
 +32 (0)60 39 02 43
 secretariat@cedarc-mmt.be
 www.museedumalgretout.be
 Facebook Page
The Three Valleys Steam Railway Museum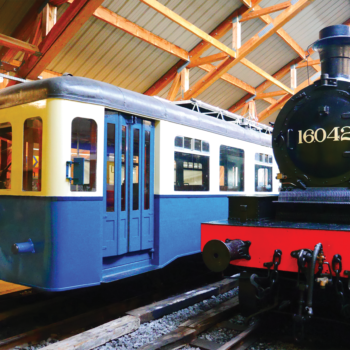 Discover the history of the Railway in our Museum, get something to eat and drink in our cafeteria and experience a journey through time aboard an authentic steam train.
 101, rue Place de la gare – 5670 Treignes
 +32(0)60 39 09 48
 musee@cfv3v.eu
 cfv3v.eu/site/musee/
 Facebook Page
Museum of Petit Format of Contemporary Art (in Nismes)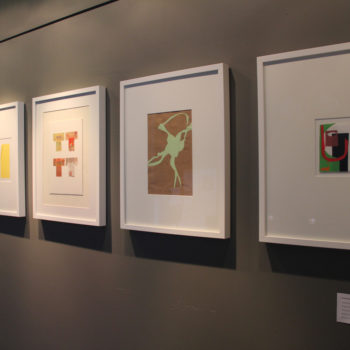 This museum with an original concept allows the greatest international artists to unveil themselves in small format in the village of Nismes! Its collection of 4000 artworks offers a worldwide artistic panorama of the last three decades.
 6, rue Bassidaine – 5670 Nismes
 +32 (0)60 73 01 69
 mpf@museedupetitformat.be
 www.museedupetitformat.be/
 Facebook Page
The Tourist Office of Viroinval & Jardins d'O of Nismes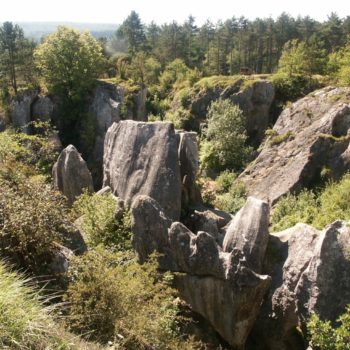 If you like nature, you will love Viroinval, a natural park, a borough made up of eight magnificent villages!
Also discover the Jardins d'O of Nismes with their brand new mini-golf course, open all year round. Enjoy paddle wheel boat ride in season.
You can easily find any accomodation you need : lodges, hotels, campsites, bed and breakfast, …
5, rue Vieille Église – 5670 Nismes
 +32(0)60 31 16 35
 tourisme.viroinval@skynet.be
 L'Office du Tourisme en ligne
 Facebook Page